Buying a water softener these days can be pretty hassling and challenging. With such a comprehensive range of options in the market, customers often end up scratching their heads while making an apt choice. Two of the most notable names in the filter market are Springwell vs Aquasana. Both brands are known for manufacturing some of the best water filters.
However, due to their similar features, customers need clarification to make a purchase. In the following context, you will find a detailed Springwell vs Aquasana comparison, which can help you decide which of these filters is more suitable for your requirements. To make the comparison more justifiable, let's first scrutinize the attributes offered by the two filter brands.
Springwell vs Aquasana: Comparison Table
Before a comprehensive comparison, let's compare the specifications of the two brands with the following table.
| | | |
| --- | --- | --- |
| Specifications | Springwell | Aquasana |
| Images | | |
| Capacity Range | 1,000,000 Gallons | 600,000 to 1,000,000 Gallons |
| Flow Rate | 9 GPM to 20 GPM | 7 to 15 GPM |
| Filtration Rate | 99% | 97% |
| Number of Bathrooms | 1-3, 4-6, 7+ | 1-5 |
| Material | Stainless Steel | Stainless Steel |
| Installation | Difficult | Easy |
| Pre-Filter Replacement | 6 to 9 months | 3 to 6 months |
| Price | See Actual Price | See Actual Price |
| Discount | ☝️ Get 5% off at SpringwellWater.com – Use code "WFSOFF5" | |
Springwell Water Filter Systems
If you ask a professional plumber about good filter brands, he will indeed suggest Springwell products. This company has been around for over four decades and manufactures some of the best water filter systems. Besides featuring some of the best filters, the brand also offers water softeners, UV purifiers, and whole-house water systems
Though Springwell products are expensive, their optimal quality and lifetime warranties make them so lucrative for the customers. To learn more about Springwell filter systems below is a detailed analysis of the brand's features and characteristics.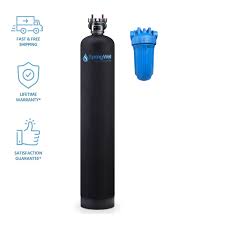 ⭐️ Our readers get 5% off at Springwellwater.com – 👉 Use Code "WFSOFF5"
Filtration Method
Springwell water filters work on four comprehensive stages to filter water. Most filter brands only feature two to three filtration steps, but Springwell, being more advanced, operates on four steps to carry out maximum filtration and increase the purification rate.
Water is first processed through a KDF media bed, which filters out dangerous contaminants. Municipal groundwater supplies are known for being polluted with hazardous substances like chlorine. The removal of all such contaminants that render water unfit for human consumption is accomplished by this KDF media.
Springwell whole-house water systems use a catalytic carbon media in the second stage to guarantee the optimum purification rate. This activated carbon filter eliminates hazardous chemicals and organic compounds from liquid media. The carbon media cleanses unfiltered water by removing organic contaminants such as VOCs, pesticides, and chloramine.
When water and the filter media are in contact for a long time, the filtration quality improves. Because the contact time between the liquid and filter medium is insufficient, most filter systems fail. Therefore, Springwell filters include an advanced technique that extends the duration between media and water to solve this issue.
Next, a sediment pre-filter with big filter holes makes up the last step. Clay, sediment, and filth are removed from the water as it flows through this medium. By the end of this stage, the water's purification rate has increased up to 99%, indicating the completion of the filtration process.
Capacity Range
One of the crucial aspects you must consider while purchasing a water filter is its capacity. The capacity of a filter directly influences its warranty and longevity; therefore, one must inspect this feature. A water filter's warranty duration will eventually be limited if it does not have a large capacity.
If your water requirements are high, then it is advised that you should opt for Springwell whole-house water systems as they have an extended capacity of up to one million gallons which can last for about eight to ten years.
Springwell also features a vast range of smaller filters suitable for small families or places where space is a significant issue. Thus, depending on your requirements, you can purchase the filter with a capacity range that suits you best.
Pressure Flow
In addition to having viable filtration quality, a water filter must also have a suitable flow rate. Whole-house filters need to provide water everywhere around the place. Thus, if their flow rate is inadequate, they will not be able to supply water appropriately.
Fortunately, there are no pressure problems with Springwell water filters. Springwell is one of the few filter companies that provide such a great range of flow rates. The flow rate of a Springwell filter for 1-3 bathrooms is around 9 GPM, which is comparably higher than the pressure range offered by other brands.
Similarly, the flow rate rises to 12 GPM for a 3-6 bathroom filter. However, Springwell's largest filter offers a remarkable 20 GPM pressure range. Most filters only provide flow rates of up to 15 GPM, while Springwell filters, which are more efficient, deliver the broadest range of pressures in their water systems.
Installation
Usually, installing a water filter can be pretty complicated, but the same cannot be said about the Springwell water filters. All Springwell water systems and softeners come pre-assembled, implying that they are effortless to install. With the help of the right set of tools, you can quickly install the filter.
With the Springwell whole-house filters, you even receive an installation kit. The kit includes everything you will need to install the filter system. In fact, if you have DIY experience, you can set up any Springwell filter on your own.
Maintenance
As part of routine maintenance, you should replace the pre-filter on these filters every six to nine months. Although these filters require little maintenance, the price of these replacement parts is not that budget-friendly. Besides the pre-filter replacement, the Springwell filter does not require specific maintenance procedures.
All these filters produce very little water waste and require no electricity for operation. This implies that you can install the filter at any part of your place, as it does not have specific drainage or plug requirements. Below, we have reviewed one of the top-rated Springwell water filters so our readers can understand this brand more efficiently.
Springwell Whole House Water Filter System
| | |
| --- | --- |
| Capacity | 1,000,000 Gallons |
| Number of Bathrooms | 1-3, 4-6, 7+ |
| Maximum Flow Rate | 9 GPM to 20 GPM |
| Material | Stainless Steel |
| Filtration Rate | 99% Purity |
| Requires Electricity | No |
Springwell whole-house filter has the widest capacity of up to one million gallons. It is suitable for large families and large spaces with high water requirements. The filter comes in three different sizes that can be employed in up to seven bathrooms. The flow rate of this filter starts from 9 GPM and extends up to 20 GPM.
If you purchase a water filter for 1-3 bathrooms, its flow rate will be around 9 GPM. But if you opt for a 4-6 bathroom filter, the flow rate will be 12GPM. Similarly, the largest Springwell whole-house filter, which can be used in more than seven bathrooms, has a maximum 20 GPM flow rate.
Like other Springwell filters, this removes chlorine, organic compounds, and all kinds of herbicides until the water achieves up to 99% purity. Moreover, determining the above flow rates, it is evident that with this filter, you won't face any pressure issues.
The installation of this filter is pretty easy, as it comes almost pre-assembled. You also receive a kit with this set, using which you can easily install the filter. When it comes to maintenance, you must change its sediment pre-filter every six to nine months. Other than that, there are no other specific maintenance requirements besides routine cleaning.
Pros And Cons
Aquasana Water Filter Systems
Another notable brand that manufactures some of the best water filters is Aquasana. The brand offers a vast range of filter systems that can be used as whole-house or under-sink systems. Not only does their product range is extensive, but their quality is also excellent.
Like Springwell products, these filters also lie on the more expensive side of the price range. But with the efficient quality and comprehensive characteristics of these filters, their price seems justified. To have a better understanding of these filters, let's have a detailed analysis of the features offered by the brand.
Filtration Method
Aquasana whole-house filters work on four extensive filtration steps that ensure up to 99% removal of contaminants and bacteria. In the first stage, the water passes through the KDF media filter, which eliminates clay, sand, and dirt particles.
Then the water is passed onto the activated carbon media that removes organic compounds and reduces chlorine content. After getting filtered through the carbon media, water is then transferred to a UV purifier, which kills off bacteria and parasites.
The UV purifier feature is present in some Aquasana water filters, whereas others lack this feature, including the under-sink filter. At last, the water enters the Scale Control Media (SCM) chamber, which prevents scaling in filtered water and ensures the complete removal of contaminants.
SCM technology is a specialized technology engineered explicitly for Aquasana water filters. Budget-friendly and smaller-sized filters from the Aquasana range lack this feature. Thus, if you want this feature included in your filter, you must opt for a high-end Aquasana water filter.
However, customers must remember that Aquasana water filters do not eliminate or reduce Total Dissolved Salts (TDS). With the help of the four mediums, the purification panel of the filter increase and filtration terminates. After that, the water is channelled through pipes to the outlets.
Capacity and Warranty
Aquasana water filters come in various capacity ranges. But their whole-house systems, which are often compared with Springwell filters, have an extensive capacity of up to 1 million gallons. In contrast, smaller Aquasana water systems have a limited capacity of around 500,000 gallons.
With such extensive capacity ranges, it is evident that the warranty of these water filters is also comprehensive. Aquasana under-sink filter systems can last up to five years, whereas its whole-house water filters come with an extended lifetime warranty of up to ten years.
Pressure Flow
Aquasana water filters can be a little disappointing when it comes to pressure flow. Despite having such an extensive capacity of one million gallons, they do not have an optimal flow rate. For instance, Aquasana whole-house water systems, the biggest filters in their range, have only a 7 GPM flow rate.
Many people tend to ignore the importance of a suitable flow rate in water. If your filter system does not have a strong flow rate and viable pressure range, it won't be able to supply water adequately.
The issue gets even more gruesome if the water supply of your place suffers from poor backend flow. Therefore, if the backend pressure of the water supply is low, you must avoid Aquasana filters, as they will do nothing to improve the flow rate but will actually worsen it.
Installation
Aquasana water systems come with a UV purifier, implying that the complete filter set includes two tanks. Since the set is pretty extensive, their installation is also quite hassling.
Though the tank comes pre-assembled and the set includes a user-friendly manual, joining and setting up so many pipes may be time-consuming and require professional expertise.
Thus, to install Aquasana water filters, it is advised to call for a professional plumber. Any mishandling in the water filter installation can potentially damage the product.
Maintenance
Aquasana water filters are low-maintenance products that require no electricity and produce zero water waste. This means installing these filters won't require setting them up at a specific place or near electric outlets.
Regarding maintenance procedures, all you need to do is to replace the pre and post-filter once every three months. Moreover, you must also clean the filter after every three months to ensure its proper functioning. Other than that, these Aquasana water filters have no specific maintenance requirements.
In the following context, one of the best Aquasana water filters has been detailedly reviewed so our readers can know better about these water systems.
Aquasana Whole-House Water Filter System
| | |
| --- | --- |
| Capacity | 1,000,000 Gallons |
| Number of Bathrooms | 1-5 |
| Maximum Flow Rate | 7-GPM |
| Material | Stainless Steel |
| Filtration Rate | 97% Purity |
| Requires Electricity | No |
Aquasana whole-house filters come in different varieties, but this one is the most supreme as it includes a UV purifier and SCM technology. With the help of an extensive filtration panel, the filter removes up to 97% chlorine and all types of impurities, whether organic or inorganic.
The filter even removes dissolved bacteria and parasites thanks to the UV purifier. Only a few filters in the market include this feature; thus, if you face bacterial problems in your water supply, it is advised to opt for this product.
However, this filter is not an excellent choice when the concerning aspect is pressure flow rate. Despite being a whole-house filter system, it has a pressure range of only 7 GPM. Therefore, those facing pressure issues at their place must think twice before investing in this product.
When it comes to maintenance, you must replace its pre-filter and post-filter media once every three months. Furthermore, this filter also requires cleaning every two months. While cleaning the filter, you must not skip the UV purifier, which also requires seasonal maintenance.
This filter set is quite comprehensive, so you must call for professional help to install it. However, the price of this filter is not economical. That is why you must consider your budget while investing in this product.
Pros And Cons
Springwell vs Aquasana: Which One is Better?
Since the features and price range of Springwell and Aquasana filters is so similar, customers often compare the characteristics of the two brands. Thus, a comprehensive comparison has been plotted between Springwell and Aquasana below to determine which of these is better.
Springwell vs Aquasana: Filtration Quality
Springwell and Aquasana work on four extensive steps to carry out the filtration. The filtration method remains the same in all types of Springwell water systems. However, the same cannot be said for Aquasana filters, as their smaller filters have a different purification technique than the high-end ones.
If your budget is short, opt for a Springwell water filter, as its smaller versions also have a 99% filtration rate. But if you are lenient on budget, then you may go for Aquasana products as their products because, in their high-end filters, you will get additional features like UV sterilizing and SCM.
Springwell vs Aquasana: Capacity and Warranty
In terms of capacity and warranty, Springwell and Aquasana filters are identical. Both brands offer an extensive capacity of up to one million gallons in their whole-house water systems. Similarly, the capacity of their under-sink is alike and ranges up to 500,000 gallons.
The warranty of Springwell water filters ranges between five to ten years, depending upon the type of filter. Aquasana water filters also have the same warranty periods for their water filters. Thus, if the filter capacity is your concern, then any of these filters will be suitable.
Springwell vs Aquasana: Pressure Flow
When buying a water filter, you must determine quite a few features, including the pressure flow rate. If the filter has a poor flow rate, it won't be able to supply water properly. The problem becomes even more severe if the water supply at your place suffers from insufficient backend pressure. Thus, while purchasing a water filter, it is crucial to check whether it supplies water optimally.
There is no comparison between Springwell and Aquasana filter systems regarding pressure flow. Springwell water filters are the ultimate winner in this category, as they offer a maximum flow rate of up to 20 GPM. Whereas the flow rate provided by Aquasana is the bare minimum, as its whole-house filter offers only 9 GPM pressure.
Springwell vs Aquasana: Maintenance
Springwell and Aquasana are low-maintenance water filters that produce no water waste and do not require electricity for their operation. However, the filters from both brands need a few replacements after particular durations.
Springwell water filters need their pre-filter replaced every six to nine months. Besides that, regular cleaning is sufficient to keep this filter functional. On the other hand, Aquasana filters require pre and post-filter replacement every three months.
Therefore, those seeking a filter with little maintenance should opt for Springwell water systems. If you buy an Aquasana filter, you will have to replace not one but two filters every three months, which can be pretty hassling.
Springwell vs Aquasana: Installation
Another feature for comparing the two brands is their installation procedure. The filters from both brands come almost pre-assembled, implying that you won't have to spend time setting them up. However, according to customer reviews on Amazon, the installation of Springwell filters is easier and quicker than most Aquasana water systems.
Besides, you also receive an installation kit with Springwell whole-house systems that will ease the installation process. Moreover, installing Springwell filters is so easy that anyone with DIY experience can set it up. But the same cannot be said about Aquasana water filters; you must call a professional plumber for installation.
Springwell vs Aquasana: Customer Reviews
At last, we shall compare the customer reviews of Springwell and Aquasana water filters on Amazon. Both brands are categorized as top-rated products on Amazon and overall have positive customer reviews.
Most customers' primary concern with Aquasana water filters is their high price range. Whereas for Springwell water systems, most customers have reported that their cleaning is complicated and sometimes they can malfunction, which requires repair.
Springwell vs Aquasana: Final Verdict
From the above comparison, it is evident that Springwell water filters are undoubtedly a better choice. Some high-end Aquasana products offer top features, but the situation differs for its entire product range. Moreover, the flow rate of Aquasana filters is much lower than Springwell filters.
On the other hand, the features and optimal flow rate of Springwell water filters remain constant throughout their range. Similarly, Springwell water filters' prices are slightly lower than Aquasana, which ultimately makes them a more economical option.
Frequently Asked Questions (FAQs)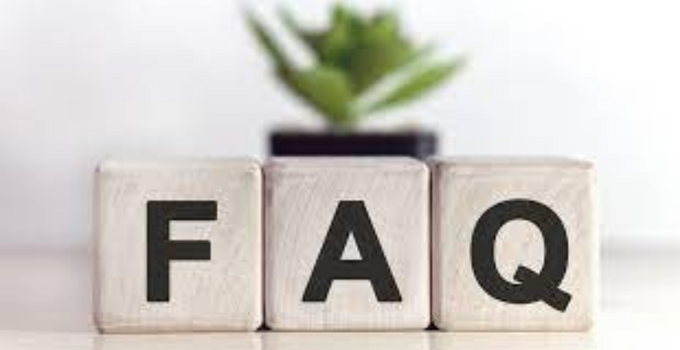 Can you add a UV purifier to Springwell water filters?
Yes, Springwell offers a few add-ons like UV purifiers and water softeners that can be paired with their Springwell filter systems.
Do you need to purchase the installation kit with Springwell filters?
Yes, if you plan to get Springwell's installation kit, you will have to pay an additional price with the filter you are purchasing.