Finding the right water filter system with viable features and optimal flow rate can take time and effort. The reason is that with so many brands offering a vast range of filter systems, it has become extremely challenging for customers to make a viable choice. Of all the filter brands in the market, the most popular ones are Filtersmart vs Springwell products.
These are two of the most highly-rated brands on Amazon, implying their excessive demand among customers. Due to their competitive ratings and identical features, people often need clarification about choosing between them.
If you are also buying the water filter system for the first time and finding it difficult to choose between FilterSmart and Springwell, then the following context may help you make an apt choice.
But before heading directly to the FilterSmart vs Springwell comparison, it is crucial to have an individual synopsis of both brands. Therefore, a discrete analysis of FilterSmart and Springwell filter systems is mentioned before a detailed comparison. It will give you a better overview of their filter systems.
FilterSmart vs Springwell: Comparison Table
Let's compare the specs of the two brands before heading toward a detailed FilterSmart vs Springwell review.
| | | |
| --- | --- | --- |
| Specifications | FilterSmart | Springwell |
| Images | | |
| Capacity | 1,000,000 Gallons | 1,000,000 Gallons |
| Flow Rate | 12 to 15 GPM | 9 to 20 GPM |
| Bathrooms | 1-4, 4-6 | 1-4, 4-6, 7+ |
| Pre-Filter Replacement | 6-9 months | 6 to 9 months |
| Longevity | 5-6 years | 8-10 years |
| Installation | Easy | Easy |
| Price | See Price On Amazon | Buy From SpringwellWater |
| Discount | | ☝️ Get 5% off at SpringwellWater.com – Use code "WFSOFF5" |
FilterSmart Water Systems
If you ask professional plumbers about water filter systems, their list of recommendations will surely involve the FilterSmart water systems. FilterSmart is one of the oldest yet most notable brands that manufacture the best filtration systems.
FilterSmart is primarily known for its whole-house water systems, which not only have an extensive capacity range, but the filtration quality is also optimal. Though these filters are quite expensive, when it comes to functionality and performance, it is hard to find an apt match like these water systems.
Below is a comprehensive detail of FilterSmart features that can help you better analyze these filter systems' performance.
Filtration Mechanism
One of the prime characteristics of a good water filter system is that it features a comprehensive range of filtration steps. The filtration procedure expands when the filter features more stages, and ultimately the purification rate increases.
FilterSmart water systems work on five comprehensive filtration steps and comprise a series of filtration channels. The first stage is called pre-filtration, which features a five-micron sediment filter. Unfiltered water is heavily contaminated with dust and sand. The sediment filter removes such particles immediately so they won't clog the pipes in the later stages.
The second stage features Vortex technology which flushes the water through the filter system to maximize its functionality. Expanding the purification scale is essential to increase the filtration rate, which is exactly what Vortex media does.
The third and fourth stages are combined and consist of a coconut shell-based carbon media. This media is primarily responsible for filtering contaminants and purifying the water to the maximum extent.
FilterSmart water systems are designed to remove well-water contaminants, including fluoride, arsenic, lead, and chlorine. As water flushes through the carbon media, the contaminant ratio decreases and becomes colorless.
In the post-filtration step, i.e., the fifth stage, the media changes the crystallized structure of water. This transition suspends the water molecules and increases the water's cleansing potential. Primarily this last stage acts as a water-softening media, which treats hard water impurities.
Pressure Flow
The overall performance of a filter system is a combination of its filtration and pressure quality. If your filter does not have an optimal flow rate, it won't be considered an efficient product. Fortunately, FilterSmart is among the few filter brands that offer such an extensive pressure range.
Most water filters tend to affect the backend pressure flow of the water supply. But FilterSmart water systems do not control or influence the backend flow rate. Instead, it delivers the water at the same flow rate as the rear pressure.
If you opt for a 1-3 bathroom filter, the pressure range will be around 12GPM. However, the flow rate increases to a rigid 15GPM if you buy a 4-5-bathroom-sized FilterSmart water system. Thus, when purchasing a water filter, you must analyze the backend pressure of your place and then invest accordingly.
Installation
The FilterSmart water systems are convenient and simple to install compared to other filters. These filters require no electricity and additional drains, implying that their fitting will be quick and hassle-free.
If you have DIY or plumbing experience, installing a FilterSmart water system won't be complicated. However, it is better to call for professional help if you have never done DIY tasks. Because installing the filter without any prior knowledge can potentially damage the system.
Maintenance
The overall expense of a filter is the sum of its purchasing and servicing cost. If the buying cost of a filter is less, but its maintenance rates are high, it won't be considered an affordable product. Therefore, if you want your filter system to be economical, achieving a perfect balance between the buying and maintenance costs is mandatory.
FilterSmart's pre-filter needs to be replaced after every eight to ten months. In contrast, the carbon filter must be changed once every year. Some parts of these filter systems are lifetime insured. However, others require changing from time to time. In short, the replacement duration extensively varies from filter to filter in the FilterSmart range.
Whole-house FilterSmart systems can be harder to maintain than smaller ones. Therefore, while buying the filtration system, you must analyze the maintenance costs and decide whether it lies within your budget. If you fail to maintain your water filter, the product's longevity may get reduced.
Advantages and Disadvantages
FilterSmart water systems are excellent for large spaces that receive a water supply polluted with metalloids. Though the brand also features smaller filters, the larger-sized water systems are considered the company's premium product range. Most filter systems only purify to the extent of 90 percent. But the FilterSmart systems can filter water up to 99 percent and provide a contaminant-free water supply.
However, a few drawbacks are also associated with FilterSmart water systems. First of all, FilterSmart is ideally not an affordable brand. Some of its smaller filters are rather inexpensive, but when it comes to its top-tier products, they can easily cost you thousands of dollars.
Similarly, the maintenance procedures and costs of large-size FilterSmart water systems are somewhat complicated. Not only do the replacement parts are costlier, but their regular cleaning sessions are also pretty hassling. Smaller filters can be cleaned without de-assembling, but for bigger ones, you may have to dismantle the product and then mount it again after cleaning.
FilterSmart features a vast range of filter systems that comes in varying sizes and features. For a more specified study of this brand, let's review one of the top-rated products from the FilterSmart range.
FilterSmart Whole House FS1500PRO Water System
| | |
| --- | --- |
| Capacity | 1,000,000 Gallons |
| Bathroom Unit Types | 1-3 Bathroom Unit, 4-6 Bathroom Unit |
| Flow Rate | 12 to 15 GPM |
| Tank Media Replacement | Five Years |
| Special Feature | Salt-free Water Softener |
FS1500PRO is the top-rated product from the FilterSmart range with an impressive capacity of 1,000,000 gallons. Filters with such an extensive capacity are not only suitable for big places, but they are also excellent for long-term usage.
Unlike other FilterSmart water systems, this one is easier to install and is almost maintenance-free. The filter does not utilize electricity and does not require additional drainages, implying that you won't have to install this filter at specific positions.
The only maintenance this filter requires is its pre-filter replacement after every eight to ten months. Besides that, you would not have to invest a penny in this filter, which ultimately makes this filter system economical.
Usually, whole-house water systems lack water-softening and conditioning features. But FS1500PRO being slightly advanced, combines the filtration and softening features, making the filtered water suitable for drinking and cleaning purposes.
Overall, this product is for anyone who seeks the best filtration system with all the essential features. However, the price of this filter can be a little disappointing to some customers as it is quite more expensive than its competitive brands. 
Pros And Cons
Springwell Water Filter Systems
Springwell is one of the most reputable brands that manufacture some of the best water filters. Usually, filters with comprehensive capacity ranges do not have optimal purification quality. But Springwell products are rather different as, within this range, you will find filters that are both quality and capacity-wise excellent.
If you ask an expert plumber, you will know how popular Springwell filter systems are. Every product in the Springwell range is NSF certified and aptly fits the WHO standards for safe water production. In the following context, a detailed guide to Springwell filters is mentioned, which can help you later analyze FilterSmart vs Springwell comparison in a better way.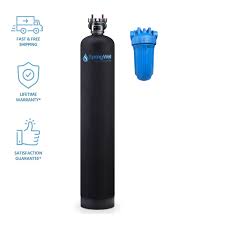 ⭐️ Our readers get 5% off at Springwellwater.com – 👉 Use Code "WFSOFF5"
Filtration Mechanism
The ActiveFlo technology used by Springwell water filtration systems combines five detailed phases and allows the longest contact time between the filter and contaminated water. The filtration increases due to the increased contact duration, and the filter eliminates maximum pollutants.
The untreated water flows through a KDF medium at the initial stage, which helps eliminate undesirable compounds like chlorine. By taking out the chloride compounds, the water begins to get less yellow and smells less bad, indicating that it is being purified.
In the second step, the water is flushed through another catalytic carbon filter. Carbon has long been known for its great detoxifying properties, making it an excellent compound for filtering water. In Springwell filters, the carbon filter has been used to extract pesticides, herbicides, and other organic contaminants like VOCs and liquid ammonia.
There is no specified filtration medium in the third stage. Instead, it extends the contact and filtration period. If the contact duration is minimal, the filter will not be able to purify water effectively. Therefore, this step is pretty crucial to the filtration process.
The final stage entails a sediment filter that filters out mud, sand, and salt deposits. After this stage, the remaining water in the filter is said to be purified and is channeled to the water outlets via pipes.
Pressure Flow
A filter with numerous filter stages often has a low flow rate. But owing to the latest technology employed in Springwell products, their filters' pressure quality is generally rather good. The flow rate of a Springwell filter is roughly 9 GPM for a unit with one to three bathrooms.
The flow rate rises to 12 GPM if you purchase a filter for four to six bathrooms, though. Likewise, the seven-plus bathroom system has a maximum flow rate of around 20GPM. It would be viable to say that Springwell's flow rate is the most impressive because most of the other filter brands only offer a pressure range of 8-12 GPM in their water systems.
Installation
It's important to consider the installation process while buying a filtration system. Whole-house water systems are the most common type of filter in the Springwell range. Typically, the maintenance and installation procedures for such large-sized filters are pretty hassling.
But Springwell water filters are quite distinctive because, besides being capacious, their setup is simple and quick. Furthermore, when you buy the Springwell water system, you don't only receive the filter set but also receive free installation tools. This signifies that you won't need to purchase extra hardware essentials for fitting a Springwell filter, which ultimately cuts the additional installation costs.
Maintenance
The total cost of a filter comprises not just the price paid for it but also all the expenditures associated with maintaining it. Therefore, you should also consider the servicing expenses while purchasing a filter.
A whole house filter system often requires expensive servicing. However, due to their low cost, these Springwell filters require little-to-no maintenance. The carbon filters need to be changed once a year, whilst the KDF medium needs to be replaced after six months.
Furthermore, these filters operate without electricity and have no water drainage, which means that these water systems save you on electricity and water costs. When it comes to cleaning these filters, you must disassemble the filter and wash it carefully once every three to four months. Through this, one can prolong the filter's lifespan and make sure it works efficiently.
Advantages and Disadvantages
Most whole-house filter systems do not have a capacity larger than 100,000 gallons. But Springwell filters being advanced, offer a comprehensive capacity of up to one million gallons in their whole-house water systems. Filters with such extensive capacity ranges are excellent for large families with extensive water requirements.
Similarly, Springwell water systems are easier and more economical to maintain. They operate without electricity, and their media filter lasts up to eight years, which reduces their servicing sessions and makes them suitable for long-term use.
However, this filter lies on quite the expensive side, which makes it less accessible than most filter brands. Since Springwell filters are costlier, their replacement parts are also pretty pricy. Though these filter systems do not require frequent maintenance sessions, you may have to invest a fair amount whenever servicing is required.
To understand Springwell filters more efficiently, let's review the brand's top-rated filter system.
Whole House Well Water Filter System
| | |
| --- | --- |
| Capacity | 1,000,000 Gallons |
| Bathroom Unit Types | 1-4 Bathroom Unit, 4+ Bathroom Unit |
| Flow Rate | 12 to 20 GPM |
| Tank Media Replacement | Eight to ten Year |
| Special Feature | Excellent Pressure Quality |
If the backend pressure flow is poor at your place, then the Whole House Well Water system is undoubtedly the best filter system to opt for. Typically, similar filters offer a meager flow rate of only 12GPM. But Springwell has raised the bar with this filter as its pressure flow extends to a solid 20GPM.
The lifetime of an average filter system is around five years. But this filter is insured with a lifetime warranty, and its media tank can survive for eight to ten years, which makes it perfect for long-term use. Like other Springwell water systems, this one also operates without electricity and does not have heavy drainage, which reduces the overall maintenance costs.
Installing this filter is easier than other Springwell products as it consists of a single tank, which comes pre-assembled. The set comes with all tools necessary for fitting the filter, implying that there won't be additional expenditures on the installation process.
As predicted by its name, this filter is best suitable for treating well water supply.
The well water is usually heavily contaminated with sulfur, lead, and manganese. All these pollutants are extremely, and if consumed regularly, they can cause chronic health hazards. However, with this filter, all such threats can be potentially avoided as it carries out the filtration process until the water achieves 99% purity.
But one aspect you must consider is that this filter is not affordable. In fact, the Springwell Well Water system is currently priced over $2000, which makes it rather expensive. Still, determining its features and flexible specifications, the price of this filter seems justified.
Pros And Cons
FilterSmart vs Springwell Comparison
FilterSmart and Springwell are high-end filter brands known for manufacturing some of the best water filter systems. Owing to their similar features, capacity ranges, and competitive pricing, customers often compare Filtersmart and Springwell.
If you buy the filter system for the first time, choosing between these two brands can confuse you. To ease our readers' confusion, a detailed FilterSmart vs Springwell comparison is mentioned below. With the help of our differentiating context, you can decide which of the brand makes the better filter.
FilterSmart vs Springwell: Filtration Quality
The central feature to compare between the brands is their filtration quality, as it matters the most in any filter system. Both Springwell and FilterSmart can remove toxic contaminants, including sulfur, lead, manganese, and chlorine. Besides that, these filters can also eliminate organic substances like POCs, herbicides, and pesticides.
However, the filters from both companies lack a UV sterilizer, which kills off bacteria and other microscopic particles. If your water supply is heavily contaminated with bacteria, you will need to purchase a UV media separately and attach it to FilterSmart or Springwell filter system.
Springwell offers a UV media which can be paired with any filter system to kill microorganisms dissolved in water. Overall, in terms of filtration quality, both Springwell and FilterSmart water systems are quite similar and have an impressive purification rate of up to 99%.
FilterSmart vs Springwell: Pressure Quality
Examining the water system's pressure quality is crucial while purchasing a filter. A filter system with a poor flow rate cannot deliver water at optimal pressure, affecting the filter's functionality.
Similarly, if you want to install a water filter at a large, then you have no option other than opting for a water system with an extensive GPM rate. In terms of flow rate, Springwell filters are definitely a better option as their flow rate extends up to 20GPM, whereas the pressure range of FilterSmart systems is limited only to 15GPM.
Choose a Springwell filter if your water supply suffers from poor backend pressure. But if you haven't noticed any pressure issues, FilterSmart water systems are also sufficient to do the filtration task.
FilterSmart vs Springwell: Maintenance
As discussed earlier, the overall cost of a filter is the sum of its purchase and maintenance costs. Thus, when comparing the characteristics of FilterSmart and Springwell, it is also essential to differentiate between their maintenance costs.
Since the FilterSmart and Springwell products belong to the high-end category, their replacement parts are also more expensive than other filter brands. Their pre-filter and carbon replacement period are almost the same, implying that their servicing expenditures are practically the same.
However, variation exists between their tank media warranties. When it comes to warranty, the Springwell water filters take the lead, as most of them are insured with a lifetime warranty, which extends about eight to ten years.
But the same cannot be said about the FilterSmart water systems. The tank media of these filters last only up to five years, after which they require media replacement. Other than the difference in the warranty period, the maintenance procedures for Springwell and FilterSmart filters are almost the same.
FilterSmart vs Springwell: Additional Features
Like any other filter company, Springwell and FilterSmart products feature a few characteristics that are distinctive to the respective brands. FilterSmart whole-house systems include a built-in softening media. This means that these filters not only remove contaminants but also reduce the salt ratio, which ultimately results in water softening.
Some Springwell filter systems also feature water-softening technology, but it is not a characteristic feature of this brand. The specific aspect of Springwell systems is their add-ons, i.e., UV media and water softener. Unlike FilterSmart, this brand offers a few add-ons that can be paired with any filter to enhance its functionality.
FilterSmart vs Springwell: Price Range
When it comes to the price range of FilterSmart and Springwell, the two brands are almost identical. Both are high-end filter companies, implying that their products are more expensive than average brands. Their whole-house filter systems are currently priced over two-thousand dollars, which makes the two filter brands expense-wise similar.
Conclusion
Springwell and FilterSmart are undoubtedly the best filter manufacturers these days. In some aspects, like water softening, FilterSmart emerges to be the clear winner, while in others, such as flow rate, the better one is obviously Springwell. Therefore, it will be your requirements that will decide which of the two brands is better.
Frequently Asked Questions (FAQs)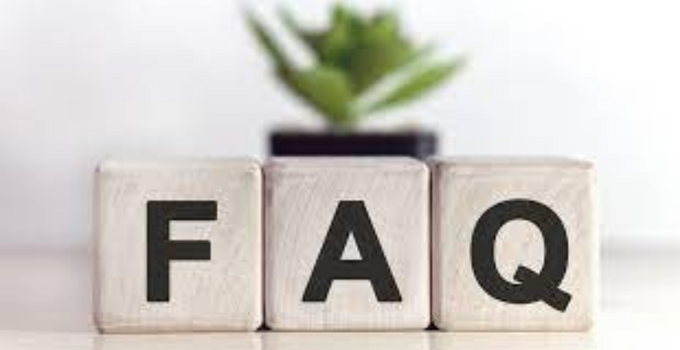 Is it difficult to install a FilterSmart whole-house system?
Contrary to some common misconceptions, the FilterSmart water systems are easier and quicker to install than most whole-house filters. These filters come almost pre-assembled, implying that you won't have to spend additional time congregating the filter parts.
Where to buy replacement parts for Springwell filters?
The replacement parts for Springwell filter systems are available on Springwell's website. Besides that, you can also find them on popular shopping websites, including Amazon.